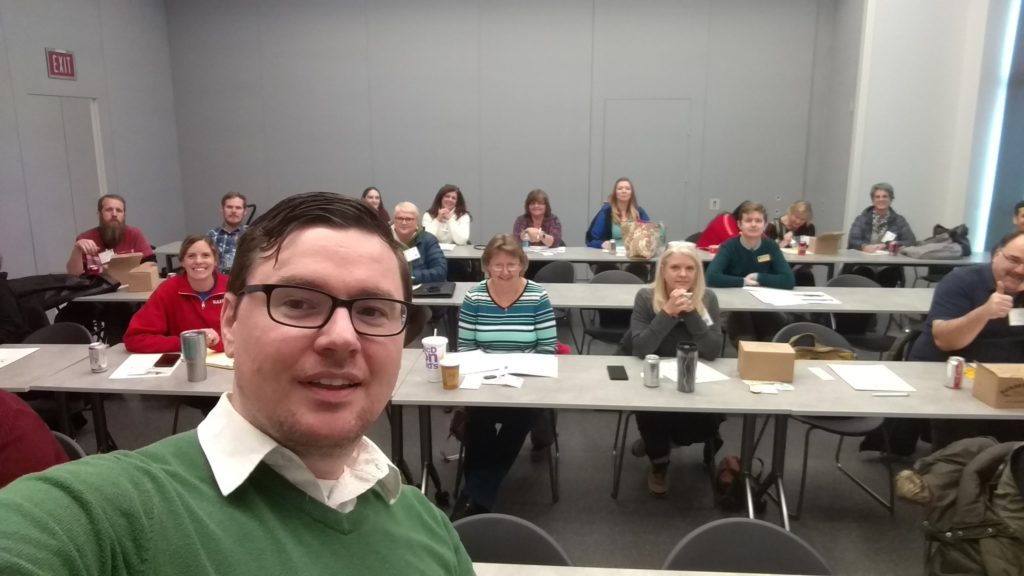 Together we can leave the world better than we found it.
I've been a technology-focused library leader in the Greater Cincinnati area since 2009 and have been teaching since 2005. I serve communities and organizations that enrich, inform, and support people to be the best versions of themselves. I lead with empathy, actively listen to my team, and mentor with kindness and honesty.
Here's some of the experience I bring with me:
17 years of teaching and workshop facilitation in corporate, public, and post-secondary institutions. In-person, blended, and remote.
14 years of dynamic leadership in both public and academic libraries, managing professional librarians, support staff, and student employees.
Makerspaces: Built and managed the first academic library makerspace in Cincinnati. Established the first public library 3D printing program in the region (and only the second in Ohio).
7 years managing digital archives, including digitizing and cataloging.
Librarians are many things: we are project managers, event planners, determined researchers, empathetic leaders, early adopters, teachers, information organizers, and customer service experts and our skills translate to any profession.